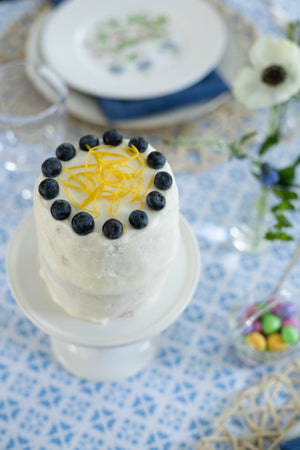 4" Cake Pans - Set of 2
This set of 4" cake pans will make the ideal cake size for small celebrations! They make the most charming cakes! Included are instructions on how to size down a standard, boxed cake mix to get just the right amount of batter for these smaller pans. A mini-cake will be the hit of your small party! A mini-cake is a thoughtfully sweet gift for a friend! This cake is the perfect size for a one-year old birthday cake! The tall, straight sides and heavy-weight pans insure perfectly sized and baked layers every time.
set of 2 pans
dimensions: 4"round x 2"H
instructions included
commercial grade baking pan
although dishwasher safe, hand washing is recommended to protect the finish of the pans
As a family of three people now, sometimes we want cake, but we don't necessarily want (or need) to eat the leftovers for the next week. A mini-cake is perfect for the smaller family!
---