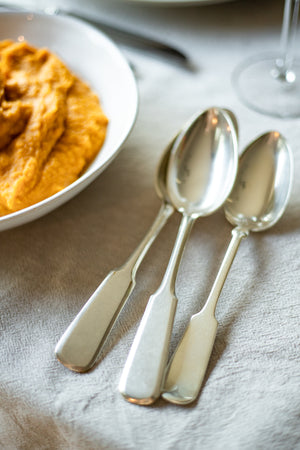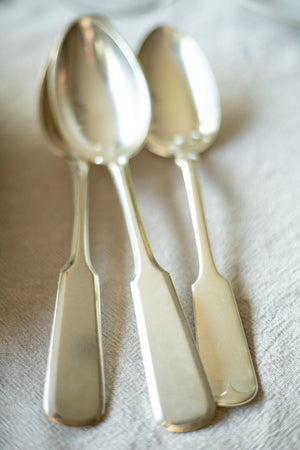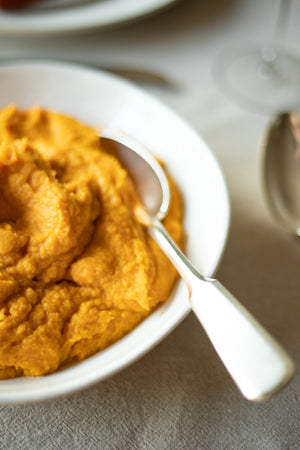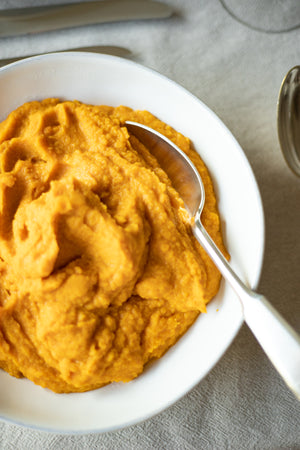 Antique Classic Silver Serving Spoons - Set of 3
I'm absolutely thrilled to offer you my favorite serving spoons. I snatch these perfectly classic, heavy-weight silver serving spoons up whenever I can find them. A set of three includes two that match and one that is similar, because variety is the spice of life and too matchy-matchy is boring. I have found these to be the ideal size for generous helpings of mashed potatoes and of stuffing at holiday meals. You will fall in love with them!
one set of three spoons (two match, one is similar)
antique
condition: excellent
dimensions: two spoons are 8 1/2"L and one spoon is 8"L
hand wash
My own serving spoon collection (nearly identical to these) started when I found a small stack of them on an antique store on the Isle of Skye in Scotland. What a treasure! I fell absolutely in love. They are the best!
I love wandering the scenic back roads of New England and searching for treasures at antique shops along the way. All vintage/antique offerings in Wonderful Life Farm are high quality, and have to meet my standards for antiques...beautiful AND usable. Each piece comes with a little tag attached telling you a bit about the piece and how I came to find it, because every piece has a story.
---