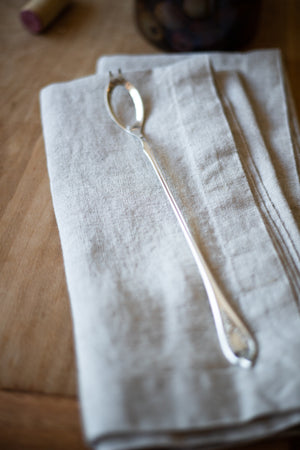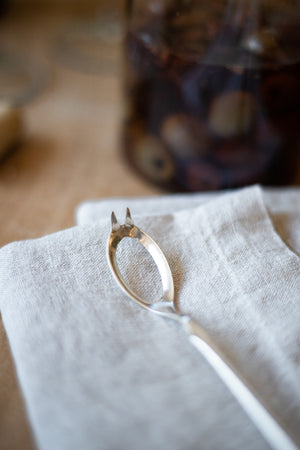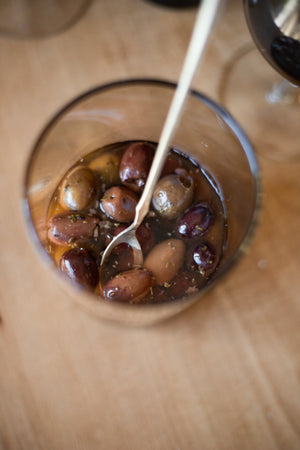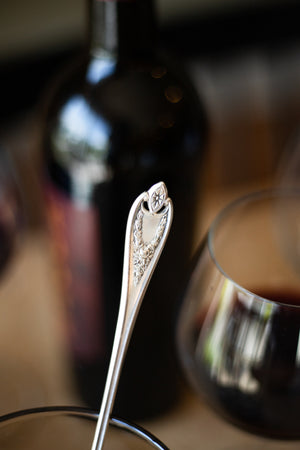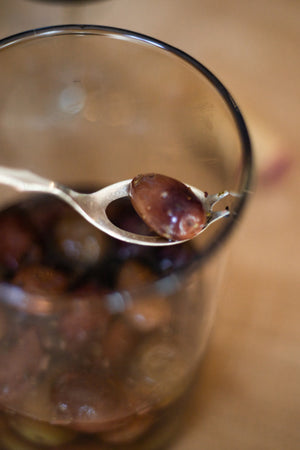 Antique Silver Olive Spoon
Adding unique serving cutlery is just one way to make a party sparkle! This antique silver olive spoon is just the sort of item I'm always searching for. It is unique. It has history. It intrigues. And it's beautiful and functional! This long-handled olive spoon has an open bowl to allow the brine to pass through. The tip of it is equipped with prongs, in case spearing is necessary. And the floral-patterned, long handle allows you to scoop up olives from the deepest jars.
one olive spoon
silver plated
antique
condition: excellent
dimensions: 8 3/8"L
hand wash
I love wandering the scenic back roads of New England and searching for treasures at antique shops along the way. All vintage/antique offerings in Wonderful Life Farm are high quality, and have to meet my standards for antiques...beautiful AND usable. Each piece comes with a little tag attached telling you a bit about the piece and how I came to find it, because every piece has a story.
---