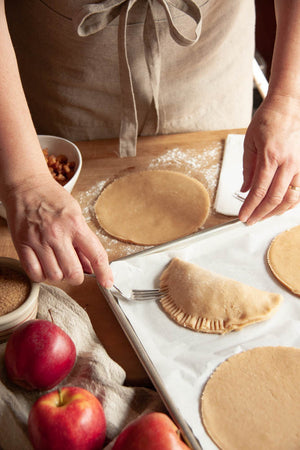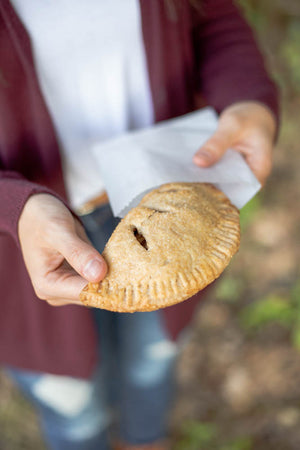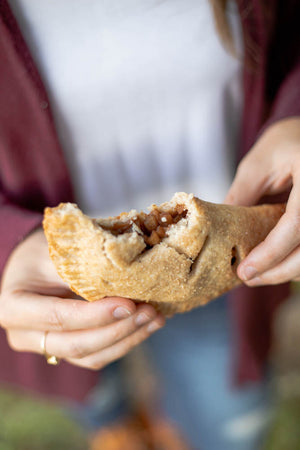 Apple Hand Pie Kit - Boxed Set
A hand pie is a portable, autumn treat! The Apple Hand Pie Kit makes for great weekend fun for the whole family or a group of friends, especially after going apple picking. The metal cutter will help you cut perfectly-sized pies to go with the included recipe. Then they can be individually packaged in the glassine envelopes. Stickers included for the glassine bags are printed with "Homemade Apple Hand Pie". They can be packed along for a picnic, tucked into lunch boxes, or delivered to a friend. All the goodness of a home baked apple pie in a little pocket!  They are a favorite in our home...even for breakfast!
Apple Hand Pie Kit includes:

 

metal cutter for cutting hand pies, apple hand pie recipe, 20 glassine treat bags, 20 stickers for labeling treat bags
Everything you need to build some special autumn memories is included in this kit...you just supply the apples, ingredients, and friends! If you'd like to be more intentional about creating autumn memories, this kit will set you off on that road and take the guesswork out of what to do. A fun, weekend project that will leave your home smelling of apple pie!
---