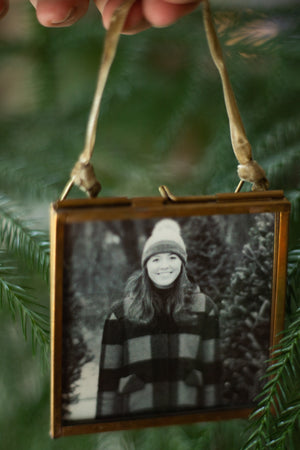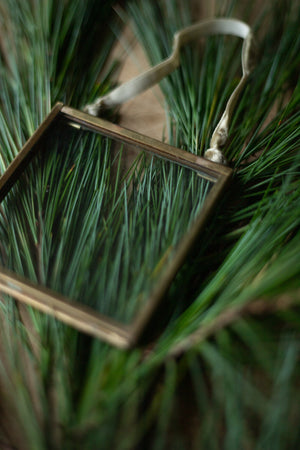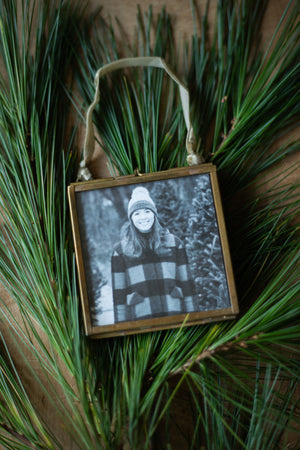 Christmas Ornament Frame - 3" Square
Create the most personal Christmas tree ever when you hang framed pictures of your dearest loved ones from its branches. This handcrafted, brass and glass frame hinges open for you to insert your favorite photo. Hang it on your tree from the gold, velvet ribbon. A great ornament to create using: family photos (new and old), your best vacation photos over the years, to honor a big occasion (anniversary, graduation, etc.). These will be the ornaments your family cherishes the most!
one handcrafted frame
brass and glass
frame is empty
dimensions: 3" square
includes ribbon hanger
Twenty-five years ago, I created very similar ornaments for our tree using old family photos (some going as far back as the 1800's). As I was using very old photos and did not wish to cut the photo to create the ornament, I simply copied the photo in black and white and cut out the copy. On the back, I wrote the name of the person in the photo, the date (if I knew it), and what relation that person was to me or to my husband. They have hung on our tree ever since and have become such a conversation piece over the years. Truly, an heirloom ornament to be passed down through the generations.
---