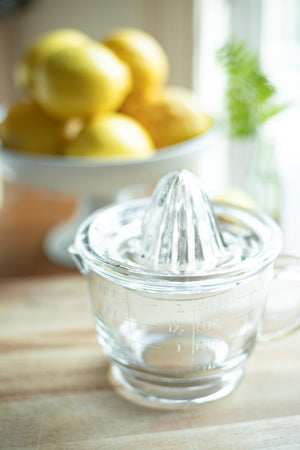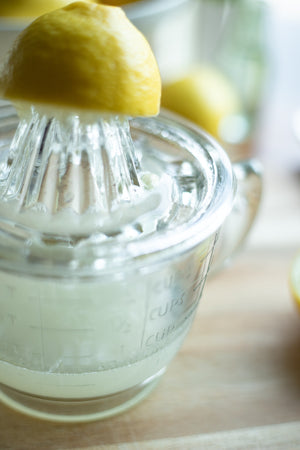 Citrus Juicer
Enjoy a summer tradition of freshly-pressed lemonade with this handy, glass citrus juicer. Press and twist the lemon on the top of the juicer and the juice will run through the holes into the bottom measuring cup. One side of the measuring cup is marked with cup measurements. And the other is marked with a combination of cup, pint, and ounce measurements. Kids will love helping to make a pitcher of lemonade!
glass citrus juicer
marked with measurements
hand wash
dimensions: 5"H x 6 1/2"L x 4 3/4"W
2-cup capacity
One of the greatest joys of a summer in New England is the pop-up lemonade stands. We have our favorites and can't wait to visit them every year! This summer, I also plan to make a tradition of homemade lemonade...experimenting with different flavors.
---