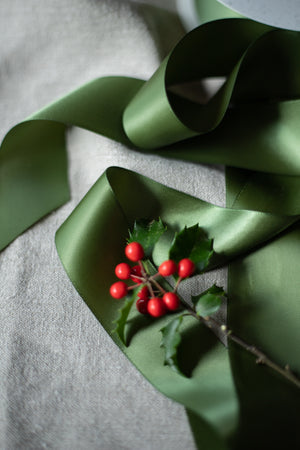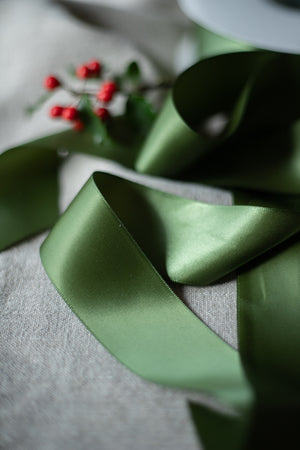 Double-Faced Satin Ribbon - 1 1/2" x 50 yds - Mistletoe Green
A beautifully wrapped package is a gift itself! Use this luxurious, 1 1/2" wide, mistletoe green satin ribbon to tie up your Christmas gifts. Equally shiny on both side, its pliable texture makes creating softly draping bows a breeze. Use it for presents, but also for tying round boxes of cookies, around a wine bottle as a hostess gift, and so much more.
1 spool
1 1/2" x 50 yds
mistletoe green
The mistletoe green ribbon coordinates particularly well with the Newport, Concord, and Beacon Hill block print wrapping papers in the Christmas collection.
---