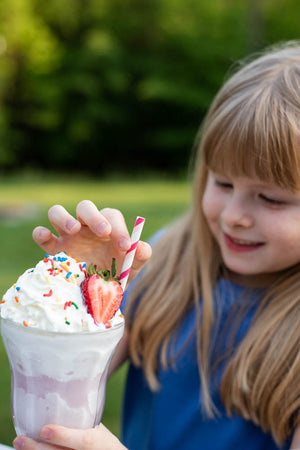 Drinking Straws - Vintage Soda Fountain - Pack of 15
Sipping a milkshake from a frosty glass is a sweet memory for many people! Create your own summer memories by whipping up some frosty drinks this summer and adding a festive straw as the crowning touch. Inspired by vintage soda fountains, this set of straws will top some of summer's tastiest treats. Includes five straws in each of the following patterns: tootie-fruitie, strawberry, and cherry soda.
set of 15
paper straws in three different patterns
7 3/4" long
One of summer's simplest pleasures is a cold drink on a hot day. These drinking straw sets are designed to add a cheerful and memorable touch to all your summer beverages. Other sets sold separately.
---