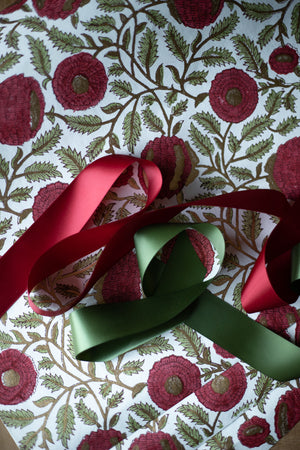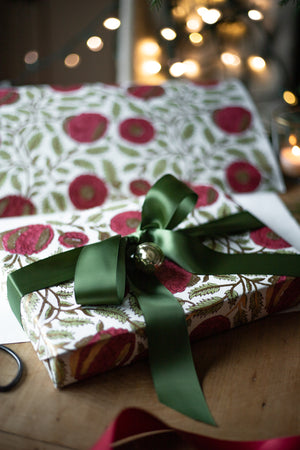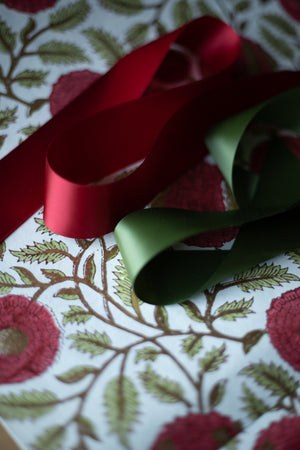 Hand Block Printed Gift Wrap Sheets - Newport
Wonderful Life Farm is thrilled to offer truly handmade wrapping paper this holiday season! These are not sheets printed from an original, handmade design, but are actually hand block printed by artisans using a centuries old technique. (It is thought to have its origins in China over 4,000 years ago.) The Newport design is three sheets of exuberantly festive, red flowers and green leaves with an elegantly swirling, gold metallic vine . The block printing is done on 100% recycled cotton paper. By wrapping truly distinctive and stunning presents this Christmas season, you are also celebrating the artists who create them!
3 sheets
hand block printed design on 100% recycled cotton paper
dimensions: 29.9"L x 19.7"W each

red, green, and metallic gold on an ivory background
hand block printed in India
imported from England
While truly an international endeavor, I named all of the gift wrap sheets in the collection for places in New England whose Christmas splendor always has my heart. The block print pattern on these sheets reminded me of the opulent grandeur of Newport, Rhode Island at Christmastime. All the Gilded Age mansions are decked out in their dazzling best. This is the Christmas wrap that will leave your friends just as impressed.
---