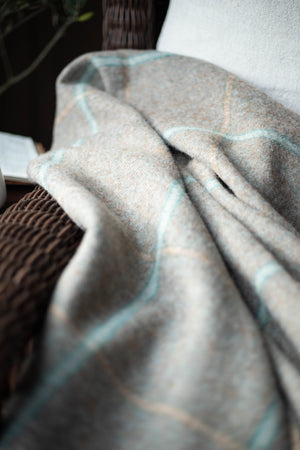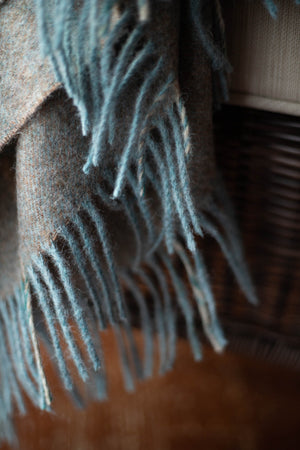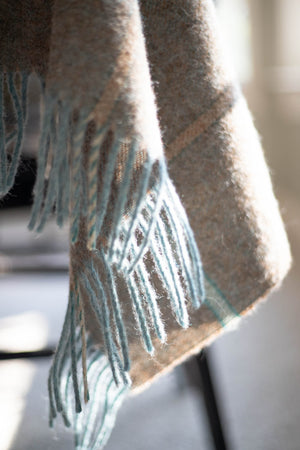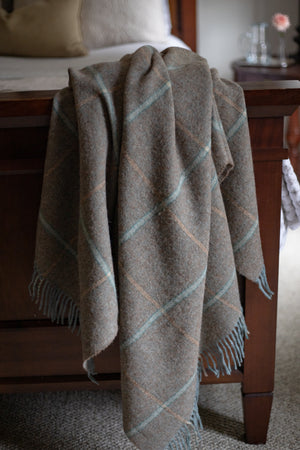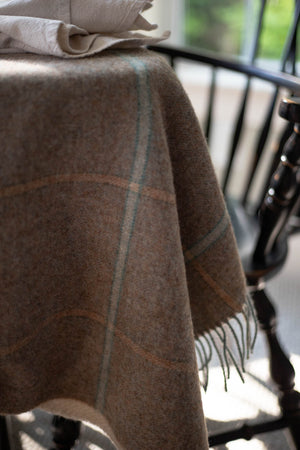 Merino Lambswool Throw - Soft Cocoa Brown and Rainwater Blue
This luxurious Merino lambswool throw is in the gentlest of colors. They remind me of a rainy day, and I can just imagine spending a rainy day curled up in it with a good book. It is made in an historic mill in the Yorkshire Dales area of England. An heirloom quality wool throw.
100% Merino lambswool
made in ENGLAND
dimensions: 72" x 55"
Our family stayed in a farmhouse in the Yorkshire Dales for several days in the spring of  2017. There were very few buildings near us, as the home where we stayed was surrounded by fields and fields full of bleating sheep. One of my fondest memories is of crossing through the sheep fields to get to the local pub for dinner, and watching all the newborn lambs and their sweet mamas. Truly thrilled to offer you a wool blanket that comes from that very area.
---