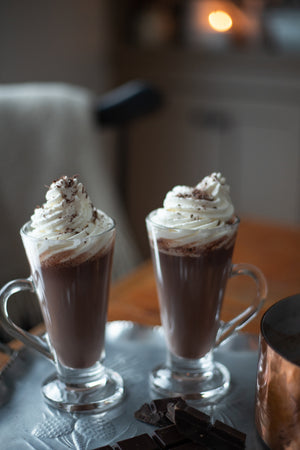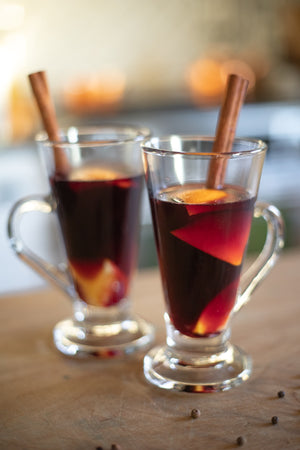 Modern Irish Coffee Mugs - Set of 4
Not just for Irish coffee, you will find these one of the most versatile mugs in your kitchen. They are perfect for coffee. They show hot chocolate off to its full advantage. They're great for mulled wine, hot cider, and wassail. And they're excellent for desserts, from chocolate mousse to panna cotta. The sleek, updated look of these mugs will complement any decor or tablesetting.
Set of 4
8 oz. capacity
sturdy glass
dishwasher safe
lead free
In addition to all the uses listed above for these mugs, I do enjoy having the perfect mug for our St. Patrick's Day dinner every year.
---