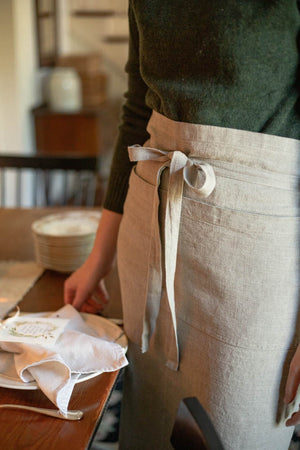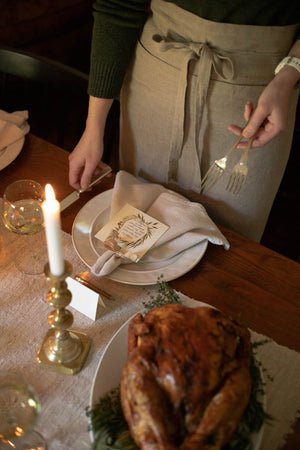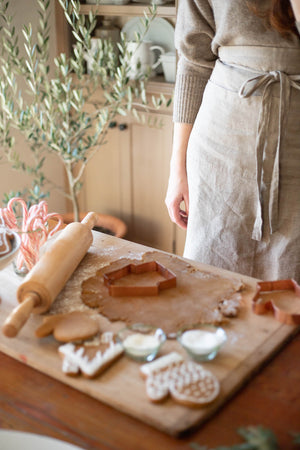 Natural Linen Garçon Apron
The garçon apron is the ideal apron for those looking for a classic apron with a sophisticated look. Truly, I feel like a French chef when I wear mine...a bit empowering...like I could cook anything! It sits slightly above the waist and ties at the waist, for good coverage from splashes. The pockets, which wrap all the way to the back, are just the spot to tuck your phone or a dishtowel. The apron wraps in the back and the ties wrap back around to the front. Truly, a sumptuous linen apron in every respect!
100% washed linen

natural linen color

fits both men and women

30"H x 41"W
I have such fond memories of my grandmother's aprons, and always wanted a "signature apron" that my children and grandchildren would remember me in. The linen aprons in the fall collection tick all the boxes for me.
---