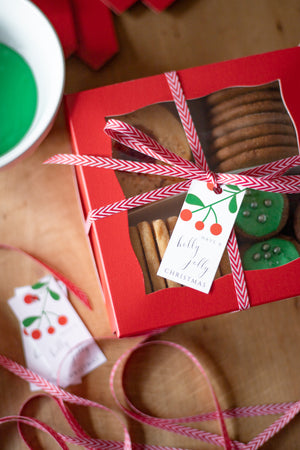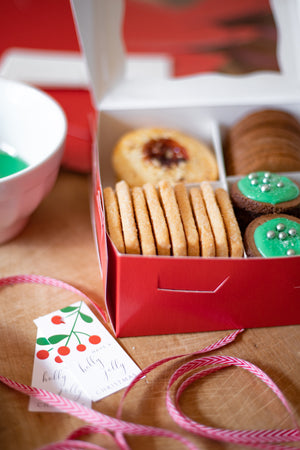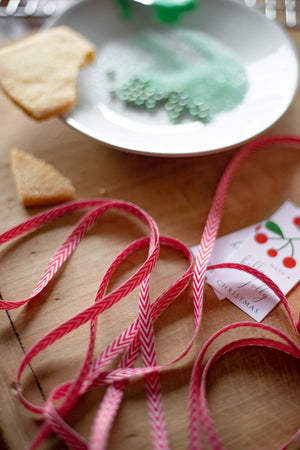 Red Christmas Cookie Box Set of 3 with Dividers
Box up your cookie gifts in cheery style this Christmas! This square, red cookie box has a display window in the top, so all your pretty cookies show through in the most enticing manner. The divider enables you to create that picture-perfect cookie box. Use the ribbon and tag to finish off the look. The set includes materials for three cookie box gifts. Cookies not included.
set includes THREE each: red box, white divider, ribbon, tag
box dimensions: 6"W x 6"L x 2 1/2"H
divider dimensions: 6"W x 6"L x 2"H
food safe
cookies not included
One of the best ways to spread goodwill this Christmas season is with a personal and thoughtful gift. I love giving a gift of cookies, because there's family fun in the baking of them and in the packaging of them and especially in the delivery of them! A great way to put a smile on someone's face this Christmas!
---