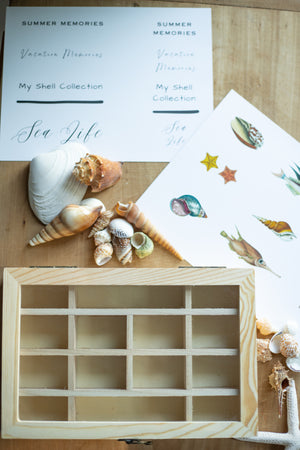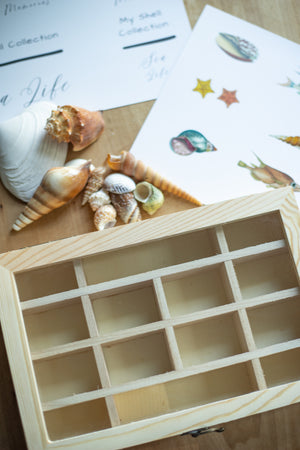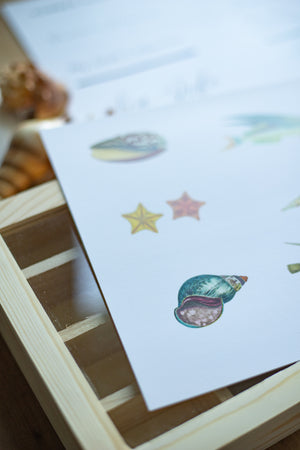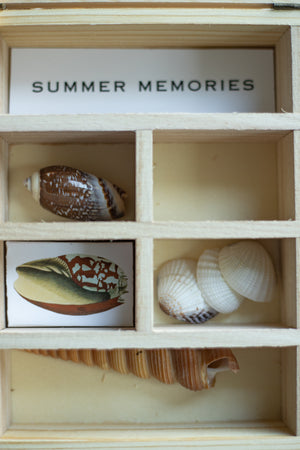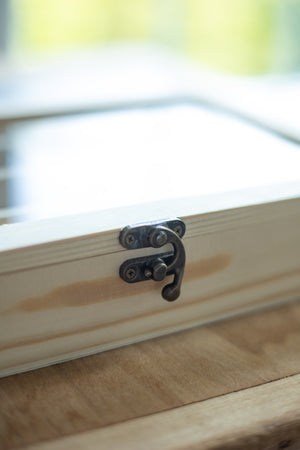 Shell Collection Box
Keep a summer full of beach memories in this wooden shell collection box. Neatly divided into fourteen sections of varying sizes, you will be able to categorize your shells, preserve, and display them with delight! The set includes: the wooden box (which open with a metal clasp and hinges at the back), and two sheets of cardstock printed with labeling phrases and accurate, vintage-style, full-color illustrations of sea shells. Use the labels to fill some of the spaces in your box, or create your own. Varying fonts on the labels give options which should appeal to everyone. Makes a great gift for a child, grandchild, or the budding naturalist or marine biologist.
one wooden box; unfinished wood
two cardstock pages (one of labels; one of illustrations)
dimensions: 12"L x 6"W x 2"H
Shell collecting encourages curiosity and study of the natural world. I was an avid shell collector as a kid. They gave me endless hours of joy...finding them, searching for the names of each to identify them, grouping them into categories, and remembering with great fondness where I had found my favorites. 
---