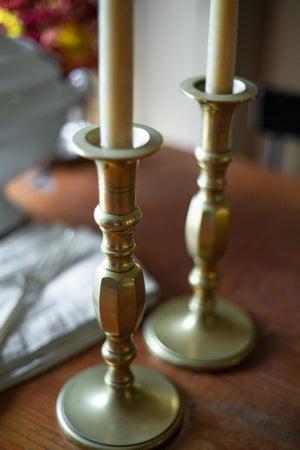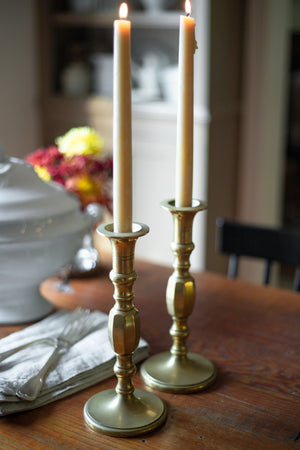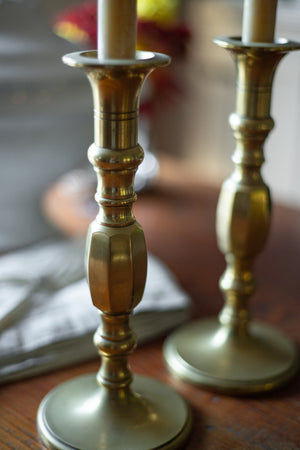 Vintage Pair Aged Brass Candlesticks - no. 1
Nothing makes a dinner feel more special than candlelight. The soft glow of candlelight makes the whole room feel cozy. And it makes everyone feel that you went the extra mile to make them feel welcomed. This pair of aged brass candlesticks looks as though they've been passed down with love through the generations. Their classic lines, and heavy weight speak of time and tradition, yet they are so lovely in our modern world. Perfect on a dinner table, but they also look great on a mantle, coffee table, side table, etc.
one pair
aged brass
sturdy and heavy
9 5/8"H
I love wandering the scenic back roads of New England and searching for treasures at antique shops along the way. All vintage/antique offerings in Wonderful Life Farm are high quality, and have to meet my standards for antiques...beautiful AND usable. Each piece comes with a little tag attached telling you a bit about the piece and how I came to find it, because every piece has a story.
---