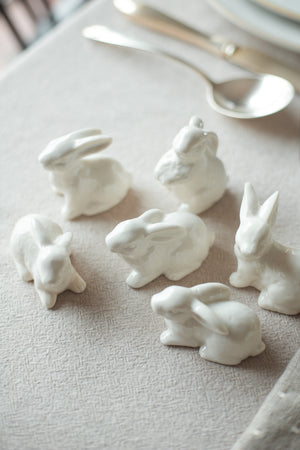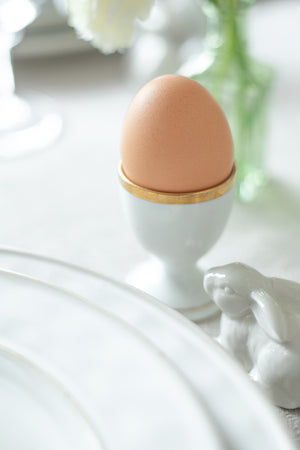 White Ceramic Bunnies - Set of 6
Set a pretty and memorable springtime table with this set of six, white, ceramic bunnies. Each one is slightly different from the other, making them a sweet touch at each place at the table, or clustered about your centerpiece. I love the enchantment of adding something that is non-edible and not a serving piece to a table...makes it all just a bit more memorable and special.
set of 6
ceramic
white
dimensions vary by bunny, but they are generally 2 - 2 1/2"L x 1 1/2"W x 1 1/2 - 2 1/2"H
As a small child, I remember peering over the tabletop at dinners at my grandparents' home and studying everything on the table. Sometimes it's the little things that stick with us and cause us to remember the ordinary with such fondness.
---