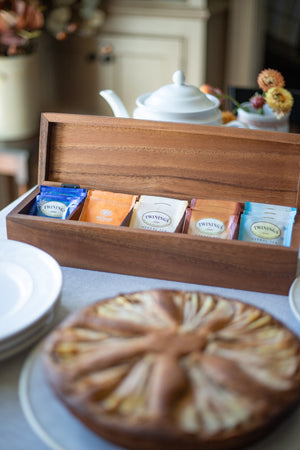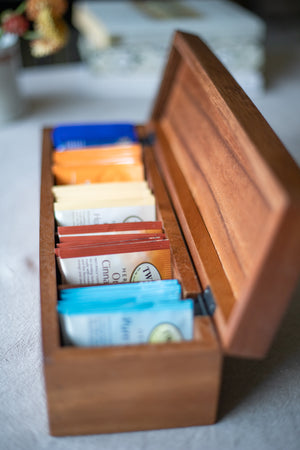 Wooden Tea Storage Box
Having an assortment of teas displayed for your guests is such a welcoming gesture. This acacia wood tea storage box has five separate compartments...plenty for all the tea classics and an herbal tea or two. Leave it open on your buffet table..its presence. inviting guests to choose their favorite variety. Tea bags fit both sideways or slanted, facing the user. The top hinges for easy access and to keep your tea bags dust-free when not in use.
one tea storage box
acacia wood
hinged lid
five compartments
dimensions: 14"L x 4"W x 3 1/2"H
For years, I have kept a tea storage box set up near the hot water, cream, and sugar at every party we've had. Guests feel at home when they have choices and can help themselves.
---